God Listens Prayer App
Transform your digital ministry.
Through Prayer Engagement with the God Listens App.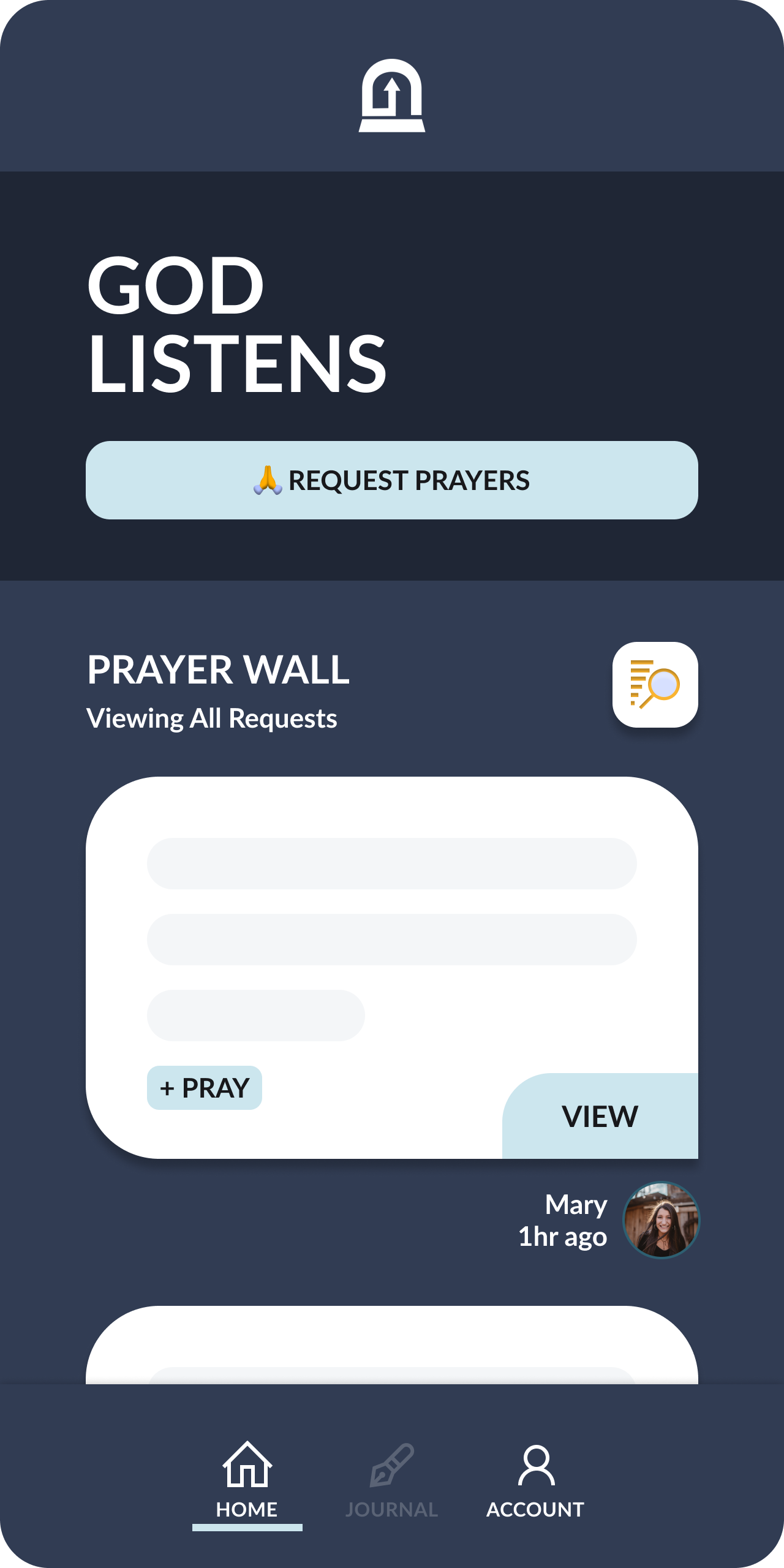 Prayer platform, a widget, a spiritual journal – your ultimate engagement tool.
Step into the future of digital ministry. Engage, connect, and support your community like never before.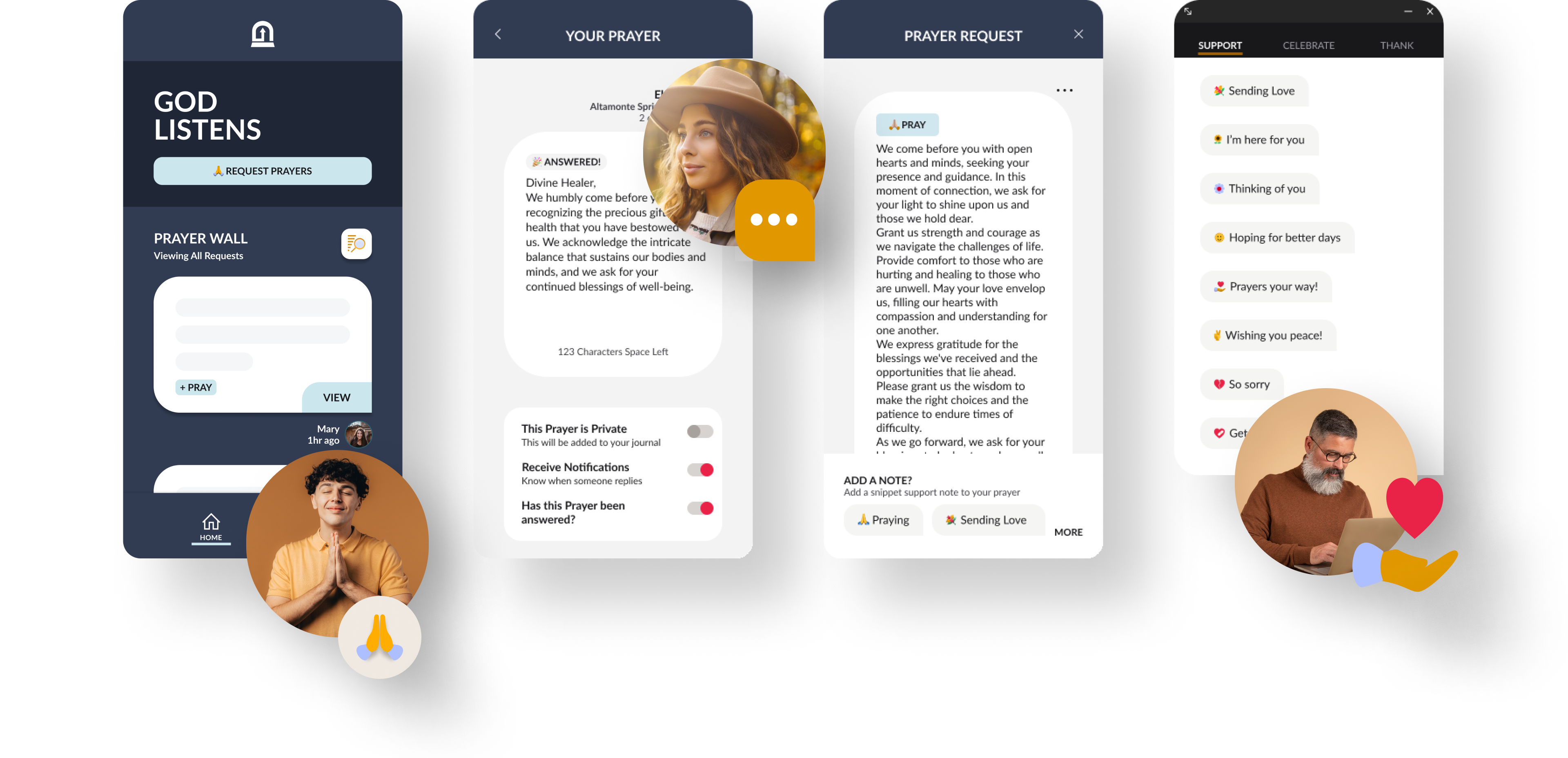 Key Features
Offer Support and Engage in Conversations
Celebrate Spiritual Milestones Together
Document and Share Spiritual Journeys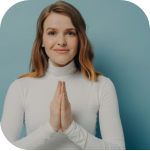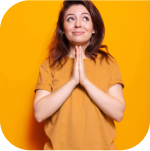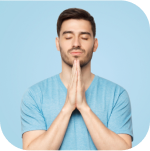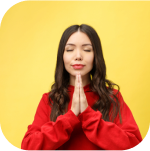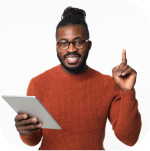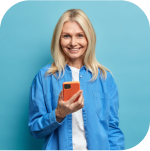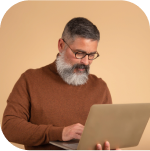 For Christian Organizations and All Individuals!
Boost your digital engagement, reach out to those exploring faith, and create a vibrant online community.
Read our statement of faith.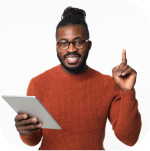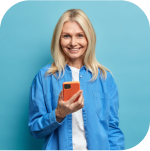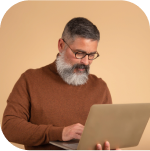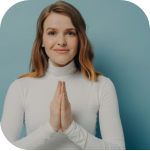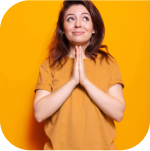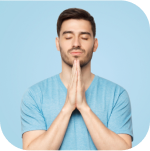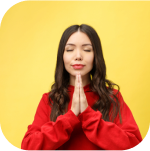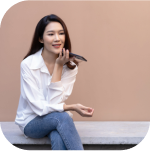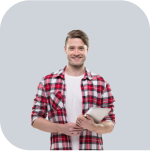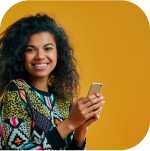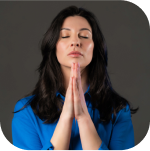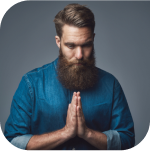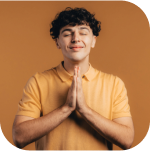 Customization
Personalize with your logo and choose colors that resonate with your ministry's identity.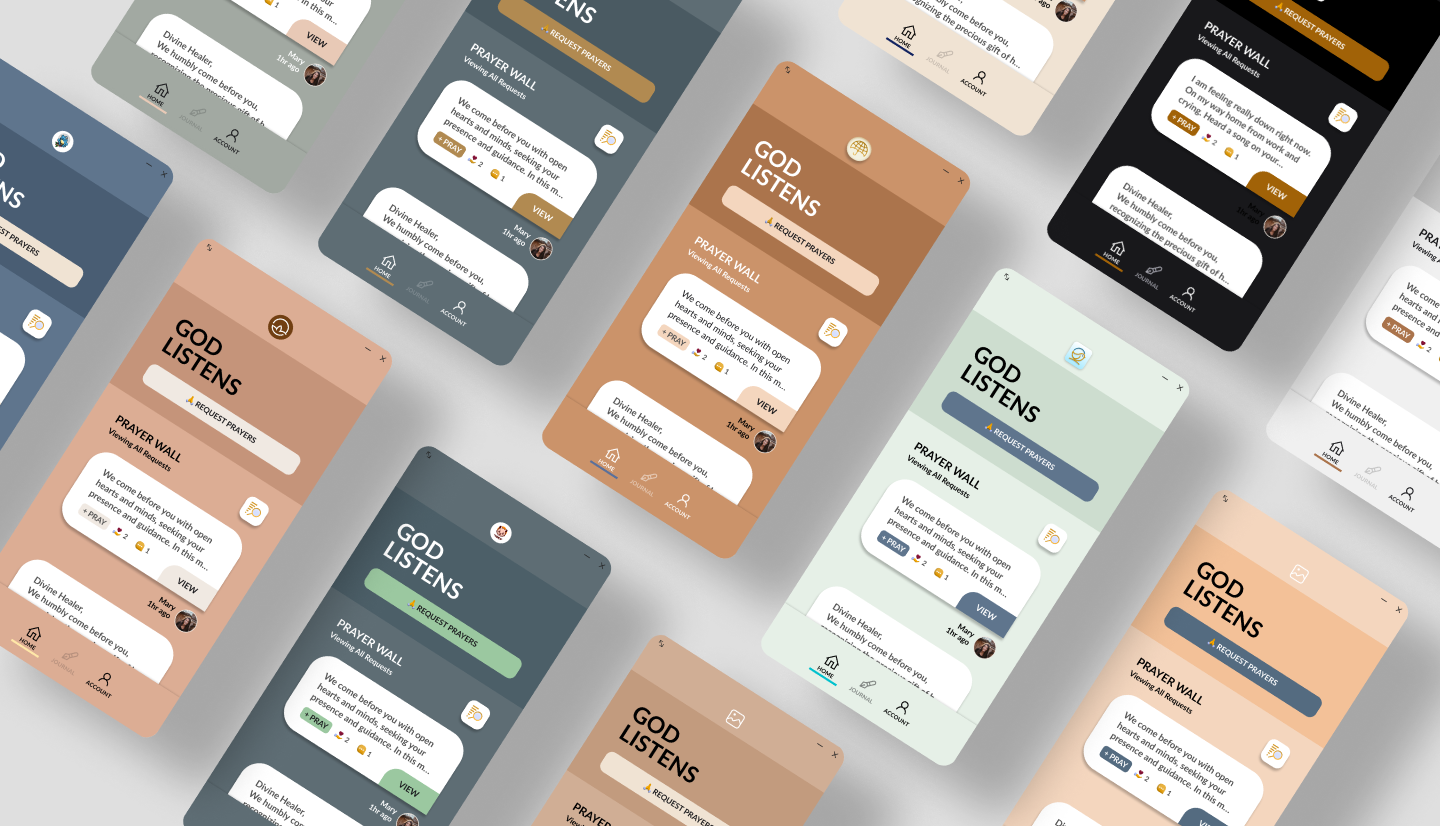 Efficient community engagement
Tailored for ministries seeking to lead in digital engagement. A dedicated space for ministries to initiate, guide, and sustain conversations.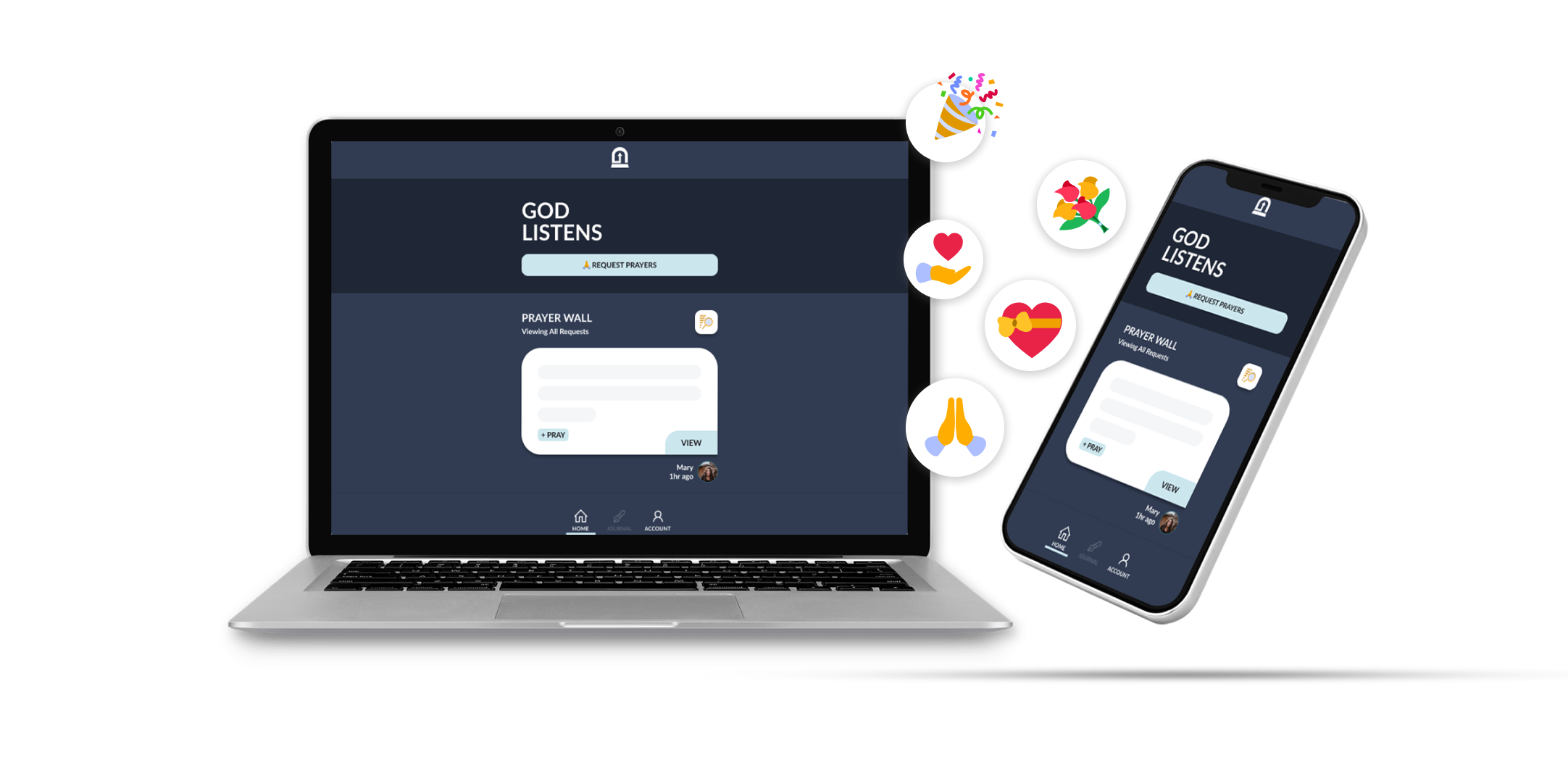 Take it for a spin
Seamlessly integrate the Prayer Platform into your website or use your branded God Listens url and watch as it becomes the epicenter of engagement and spiritual conversations.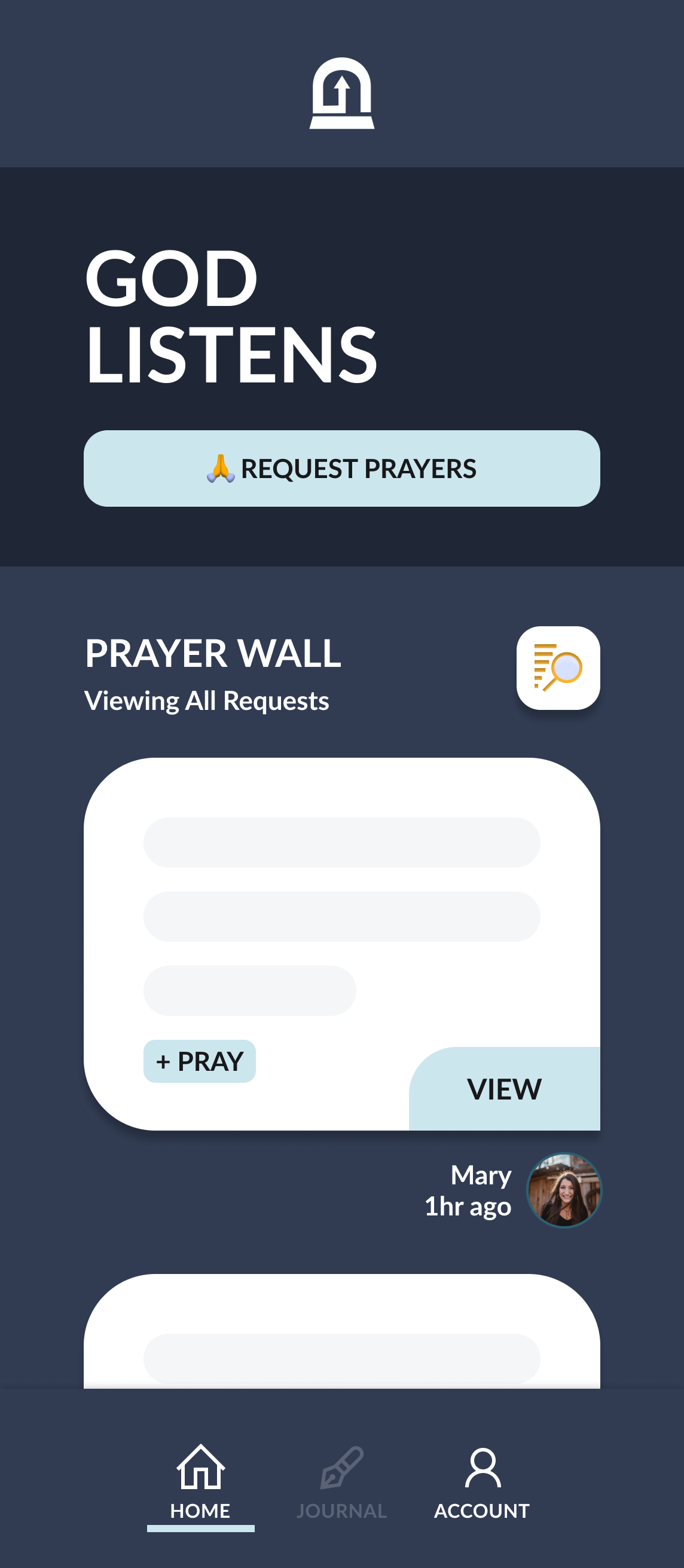 Customization Options
Personalize with your logo
Select your ministry's colors
Align it with your ministry's digital branding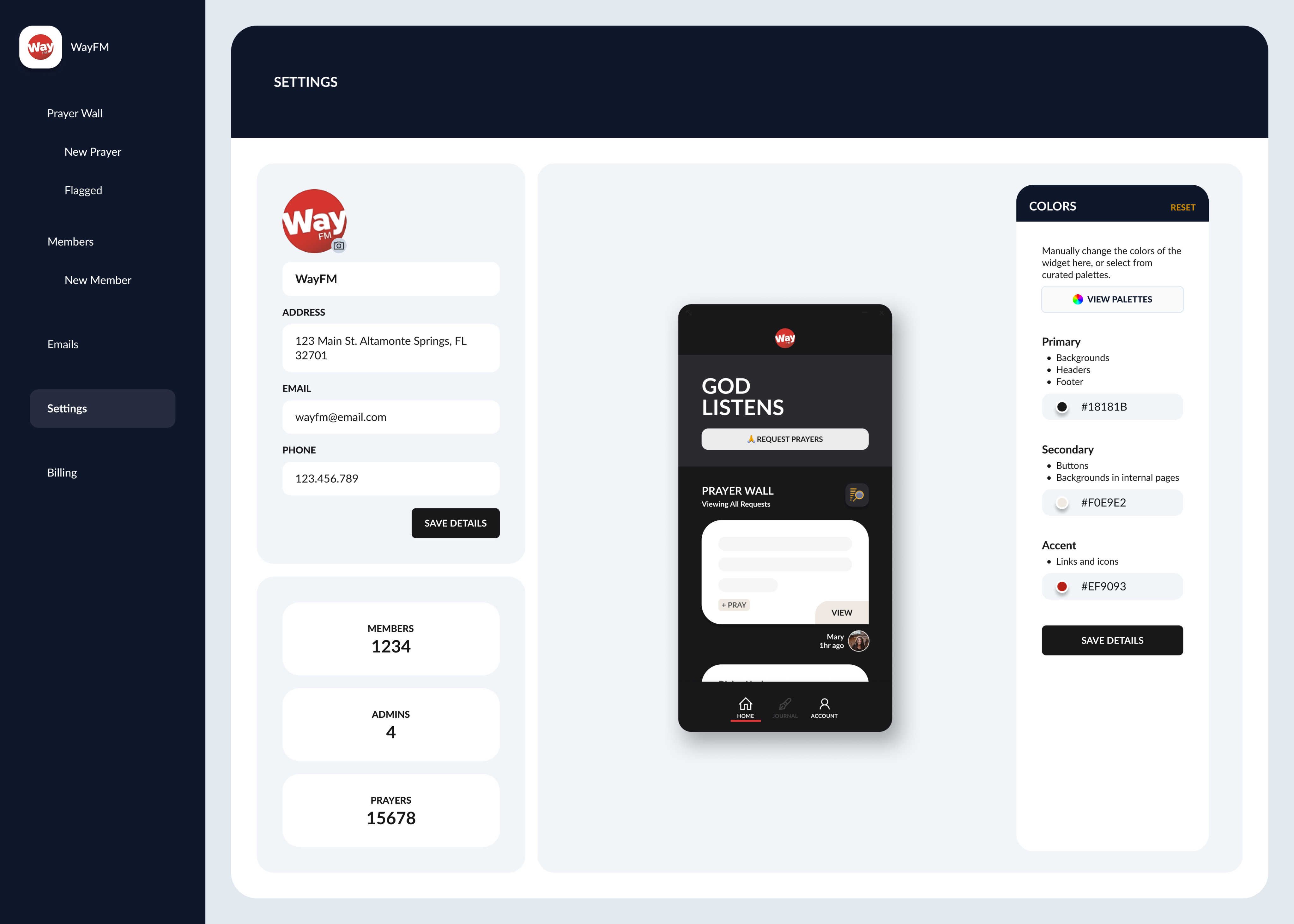 Community Management
Welcome and engage members
Initiate and sustain faith-driven discussions
Build and nurture a digitally connected spiritual community
Power Up Prayer
Review and engage with prayer
Prioritize and respond to requests
Actively engage and nurture your online community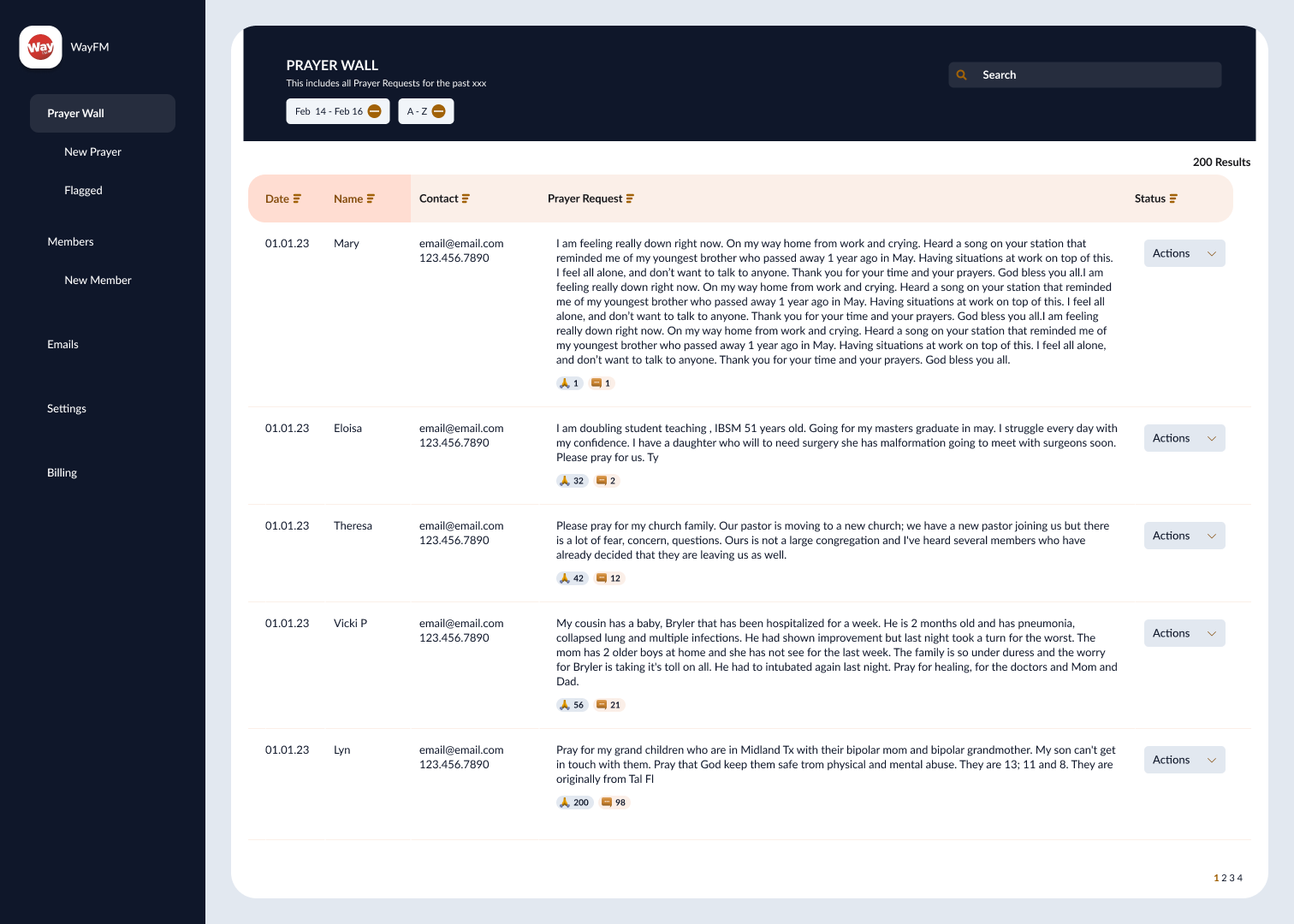 Not just a tool.
The God Listens Prayer App isn't just a tool; it's your gateway to unparalleled digital engagement. Dive into the digital age and witness the transformative power of active prayer engagement.